Featured Topic: Human Trafficking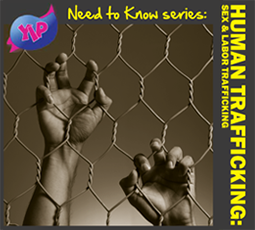 Human trafficking is a form of modern-day slavery where people profit from the control and exploitation of others. Are you or someone you know a victim?
Who is the Average Trafficking Victim?
Although all children are vulnerable, previously identified cases suggest that the following populations are at a higher risk of being trafficked:
Runaway and homeless youth
Children within the foster care system
Children with histories of abuse
Children with histories of substance abuse
Children with disabilities
Youth in the juvenile justice system
LGBTQ youth
Refugees, immigrants, and non-English-speaking persons
For more information, view the new Human Trafficking Need to Know Series brochure.